Well then. Here are the photos I promised, along with some other stuff I'd wanted to say.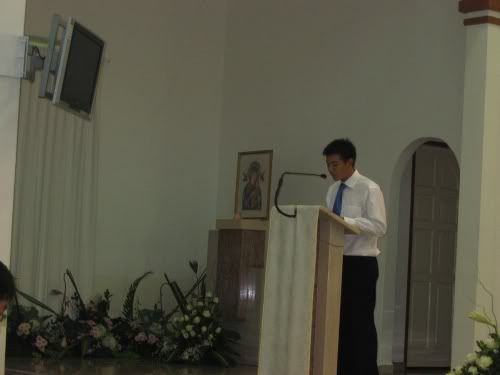 Me reading a passage from God's Word during my uncle's wedding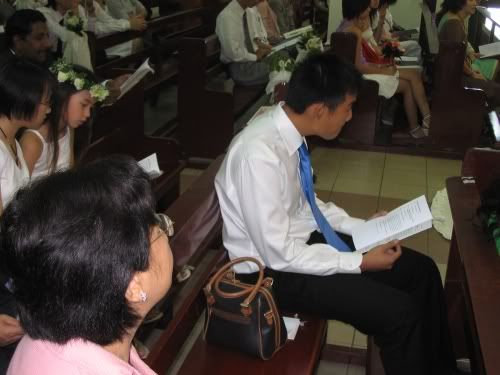 No, that handbag isn't mine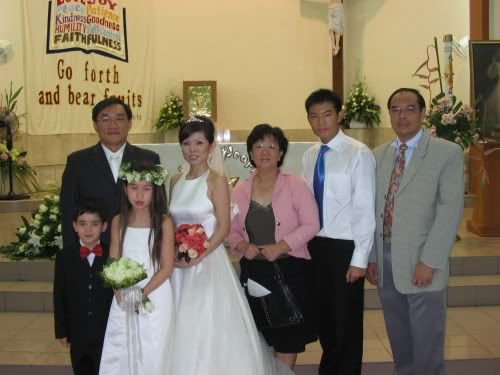 My newlywed aunt and uncle! Along with my parents and I. The two kids are my cousins from France.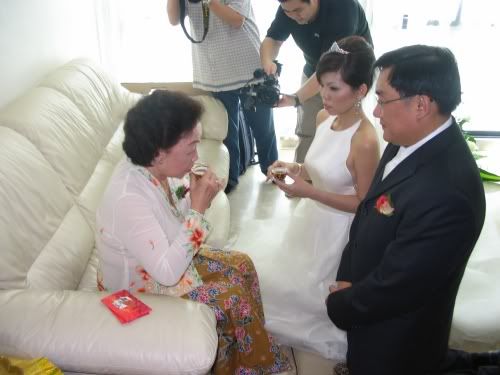 Tea ceremony at my Grandma's house
Me and another of my uncles. Weird thing is, my jacket looks as if it's been photoshop drawn and pasted on.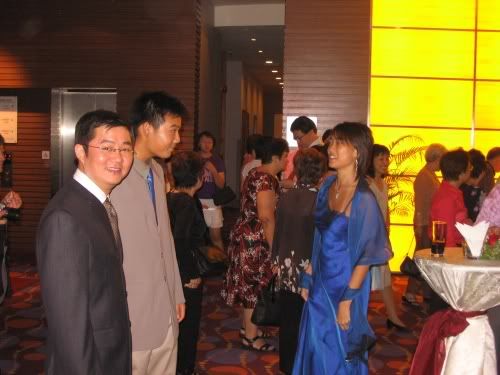 Talking to my cousin, who looked stunning. The photo didn't do her justice.
Photo taken after the dinner. I'd taken off my jacket and tie, and untucked my shirt
Well as you probably can gather from all these photos, I am definitely not photogenic. Funny how my face seems oily in some two of the photos even though it isn't.